The Dust Brigade outpost/dungeon is in Perpetual Wastelands at the place that was the Mantis Hive.
It's for levels 210+ or so.
You have three entrances but only the middle one is used.
Masked Commandos all around and drop Dust brigade Security Pass, which allows you to enter the dungeon. They are aggro of course.
There are 2 masked Commandos again inside (no loot it seems, just guards), and then a short corridor.
At the end of the corridor, you'll find the boss Ground Chief Mikkelsen.
There are 4 altars around: each one cancels the debuffs of Ground Chief Mikkelsen!
Altar of The Ethernal Craftsman (blue): cures the evades debuff and the fact you heal the boss for a huge amount whne you hit him
Altar of The Ethernal Cleric (orange, more or less): cancels the heal blocker (you can use heals again)
Altar of The Ancient Form (green): cures the nano "Crawler form" that prevents you from fighting
Altar of Ancient Machinist (yellowish): cures nano drain
Also, when he is down to about 4 blobs, the boss will use a nuke/DoT that is deadly for most people. The ONLY way to be protected is to get a special nano by running to the various altars in a specific order:
Yellow - Blue - Green - Red
You have 14s between each altar or you have to start over again.
This nano lasts for 14 minutes... so you might have to get it again.
When you get the protection nano you'll see:
. a light above your head
. a message saying that you are attuned with the Xan
. a green nano in your NCU "Thrice Blessed by the Ancients"
The only way to fight the boss seems to be kiting around and using the altars when required.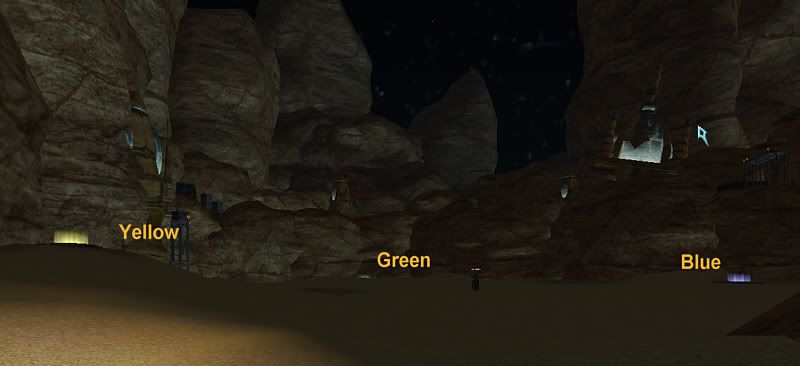 The Commander drops
-2 NCUs (various kinds, see my others post about 17.5)
-2 pieces of armor
- 2 "Master Programs" that can be used for upgrading Alappaa shoulderpads
For the information on (most of) the items, see my other posts
Enhanced dustbrigade Sleeves
Enhanced dustbrigade Covering
Various Enhanced Safeguarded NCU Memory Unit
Enhanced dustbrigade Flexible Boots
Enhanced dustbrigade Combat Chestpiece
Enhanced dustbrigade Spirit-tech Chestpiece
Protected Safeguarded NCU Memory Unit
Enhanced dustbrigade Chemist Gloves
Enhanced dustbrigade Notum Gloves
Master Melee Program (Brawn shoulderpads I guess)
Master Nano Technology Program (Powerful Mind shoulderpads I guess)
Master Combat Program (Explosive Power shoulderpads I guess)